You'll have noticed that the 1900 OS map is back online after having disappeared for a few weeks. This was the unfortunate result of some licensing and technological changes under the bonnet that we didn't have control over. We're very pleased to be able to report that the problems have been sorted, and that the technology has been updated. In fact, we're hoping to be able to upload new layers of historic mapping in the future. We apologise for any difficulties that the lack of a map has been causing.
One frequent response that we received in the questionnaires we put out was that the search function needed to be improved and simplified, so that you didn't need to spell the name you were looking for exactly as it appears in the List in order to find anything. In other words, that you can ignore hyphens and diacritics. This has now been done, and the search function is now easier to use than ever, so we're sure that you'll be able to find even more information!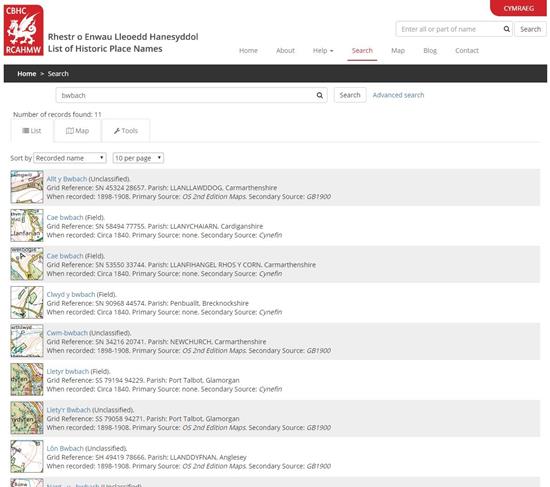 As well as this, we've also added the ability to search by postcode, so you can find the names near your house more easily. We hope that these changes will improve your experience of using the List, and lead to you spending even more time browsing it.