Amongst the numerous fantastic things that Menter Iaith Sir Benfro do to promote the use of Welsh in the county was a project called Perci Penfro (Pembrokeshire's fields). The project's aim was to collect field names from the north of the county, in order to emphasise the distinctive nature of the local dialect, and to get people together to celebrate the local culture, through the medium of Welsh. They collected approximately two thousand names from the Preseli, Dewisland and further afield, and local people produced a series of maps showing the locations of the fields named. The Menter has since passed this information on to us.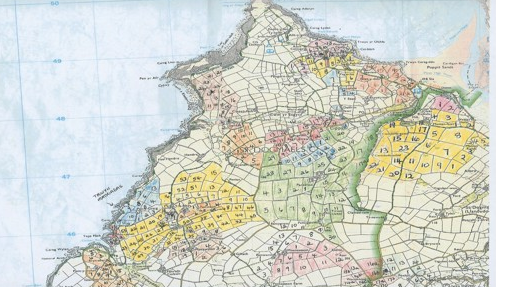 The Commission has passed the work of inputting the information on to Veronika Todorova from Bulgaria, who is currently a student in the Department of Welsh at Aberystwyth University. She will be undertaking a four week internship in order to assist with the project, and to gain experience of working in a Welsh-medium workplace.
If you want to view or submit comments you must accept the cookie consent.